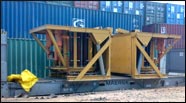 Indotherm exporting their Furnace to Angola for the first time.
(December, 2009)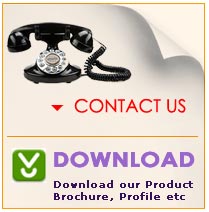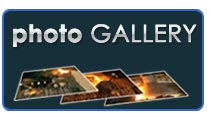 Factory

Indotherm has its own manufacturing unit at Howrah, adjacent to Kolkata. The factory is barely 20 minutes drive from the heart of Kolkata. The manufacturing process involves the latest state-of-the-art technology. There are three distinct sections in the factory.

First the mechanical section - which covers the manufacturing and assembly of Induction Furnace Crucibles. Starting from the coiling of high conductivity copper tubes into induction furnaces coils, assembling of yokes, top casting, bottom casting upto the final assembly of the crucible - all operation are completed in this section. The Induction Furnace Crucibles are dispatched in fully assembled, ready-to-use conditions.

Secondly, there is the electrical section which carries out the manufacture and assembly of Solid State Power Panels, LT panels, Capacitor Racks, Various kind of control panels like PCC, MCC etc. and Remote Control Desks. Vastly experienced and qualified experts are involved in fitting and wiring of the solid state panels, control panels and capacitor racks. Special attention is devoted by engineers to the critical areas of panel wiring as well as stack assembling of thyristors and diodes.

Thirdly, there is the electronic section which is involved in the assembling and testing of electronic sub-assemblies and PCBs. This section is manned only by qualified engineers. This is the most vital and sophisticated of the three sections and is fully geared up with latest instruments, jigs and tools.

---

▪

Design & Drawing

▪

Project Consultation

▪

Shed & Building

▪

Project supervision

▪

Supply of Equipment

▪

Installation & Erection

▪

Testing & Trial

▪

Commissioning & Handover

TURN-KEY SERVICES:

Apart from design and manufacturing of Induction Furnace, Indotherm undertakes complete Steel Plant Project on turn-key basis involving scrap handling and processing, melting, billet casting, re-rolling, material handling, electricals, air pollution control systems etc.
Indotherm has secured and executed turn-key Steel Projects in Indonesia, Tanzania, Saudi Arabia.